Lunar Ray Refined Regolith – LR3 – by Auto Salon is a specially formulated all-natural remedy for extremely yellowed headlights on all types of vehicles, returning them to a clear white optimal light within just a few minutes!
Simply apply LR3 with a moistened applicator pad (included) and rub with the length of the lens until all the yellow and haze has disappeared.
Wipe the remaining LR3 away with a clean wet cloth, then give it a final wipe with a dry cloth. The process is complete and your headlights look like new again!
Tip: Finish with your favorite car wax for even greater brilliance.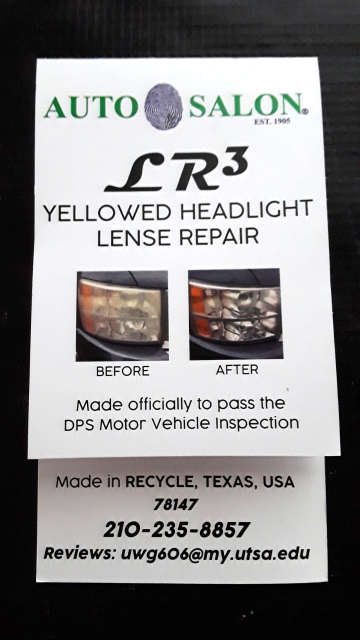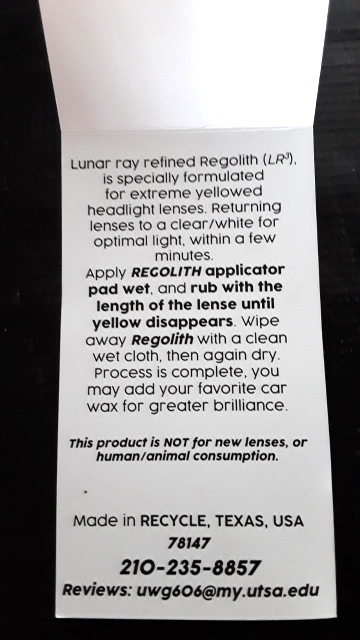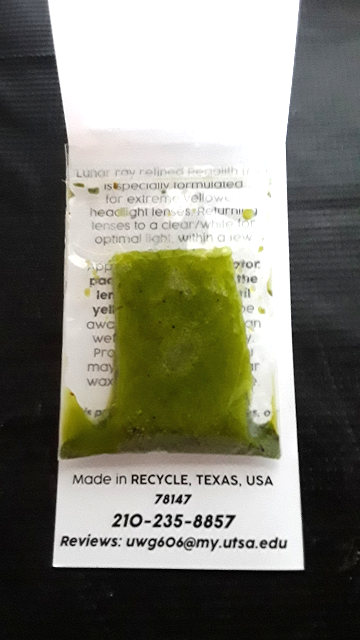 LR3 Headlight Lense Cleaner
LR3 Applicator Pad and Cleanser